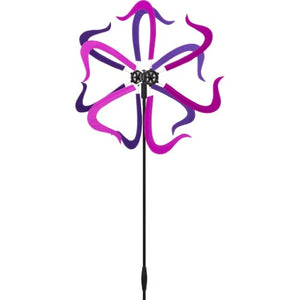 Design Line Windmill Purple Swing
Regular price $22.99 Sale
 Design Line Windmills - the wind spinner series with the special attention to elegant appearance and visual effects. Enliven your landscape with our unique and eye-catching Design Line Windmills. The slightest breeze brings these jewels to life with cascading optical effects. All Design Line Windmills are fascinating works of art you can enjoy from any angle.
 The fascination created by rotating movement of our Windmills will mesmerize you.
 -Ripstop-Polyester, tear-resistant and specially coated for brilliant colors
-Weatherproof material
-Recommended for wind speeds up to 25 km/h (15 mph)
 Contents
6 mm Fiberglass pole
Ground Stake
5 Assorted pedals
Plastic hub
Width: 59 cm / 23" Height: 129 cm / 51"